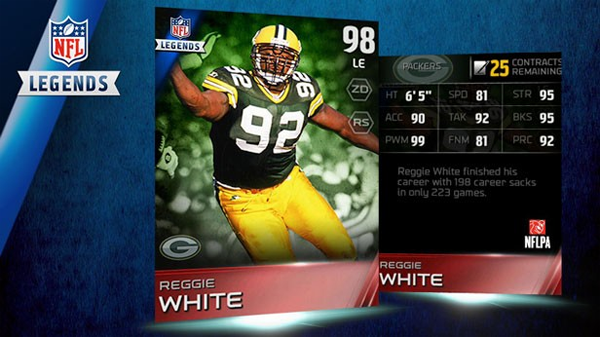 Two fan-favorites in the MUT community were released into the mode today. Reggie White is a dominant pass rusher that will improve just about any MUT defensive line and Steve Young is one of the most accurate mobile quarterbacks in the game.
Young is the reward legend this week so he can be unlocked using the new sets. You will need his rookie player item, all four collectibles from packs, and an elite badge. Reggie White is in packs directly. Here is today's new Legend content:
Are you planning to go after either of these new legends this weekend?