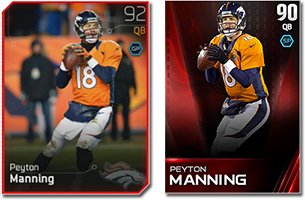 As EA slowly released the OVRs of the top MUT 15 base cards, it became clear that they were significantly scaled back this year. Madden Ultimate Team 15's highest rated base cards have a 91 OVR (Richard Sherman and J.J. Watt) which seems low when compared to Adrian Peterson's base 98 OVR rating in MUT 25. However, the OVRs don't tell the whole story. Take a look at this comparison between Peyton Manning's base ratings in both MUT 25 and MUT 15: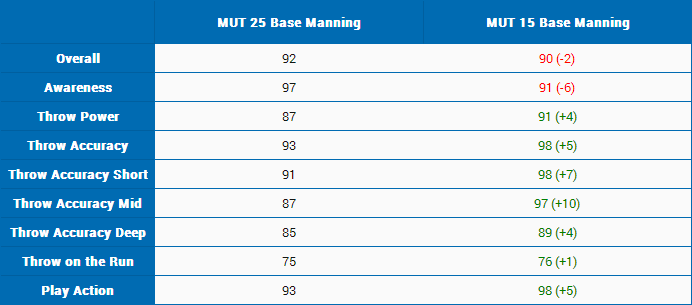 With the exception of awareness, Peyton's MUT 15 base ratings are better across the board in all relevant passing stats even though his OVR is two points lower this year. The algorithm that determines a player's MUT OVR seems to have been modified to allow for more OVR growth throughout the season. While on the surface it appears that the MUT 15 base players are worse than those of MUT 25, when you dig deeper into the full player ratings, they actually seem quite comparable.
How do you feel about the lowered player OVRs in MUT 15?