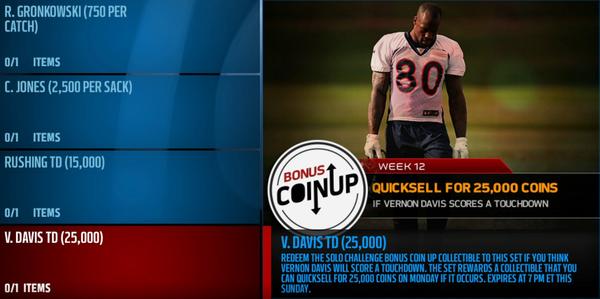 The newest Coin Up in Madden Ultimate Team is live, and it highlights the Sunday night match between the New England Patriots and Denver Broncos. If you're not sure how the Coin Up program works, or want a recap, check out our news post introducing the program.
The four scenario sets this week are:
Rob Gronkowski -- 750 coins per catch.
Chandler Jones -- 2,500 coins per sack.
Rushing TD -- 15,000 coins if the first points of the game are from a rushing touchdown.
Vernon Davis Touchdown -- 25,000 coins if Vernon Davis scores a touchdown.
Some interesting options to choose from this week, which Coin Up are you going with?