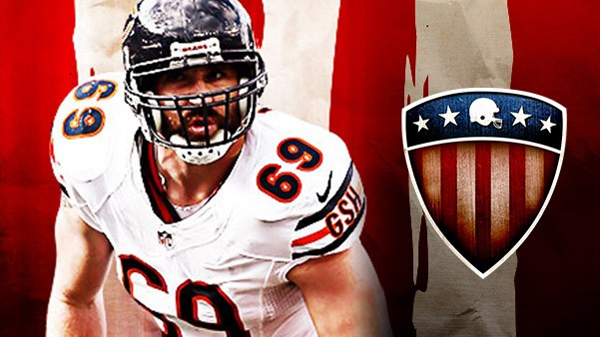 Happy 4th of July Mutheads! All of this year's 4th of July content is now live at this point. Here is a list of the 4th of July sets and their player rewards:
The 4th of July Master requires all 6 reward cards from the above sets along with 6 Independence Badges. If you are able to complete it, you will receive an 85 OVR Jared Allen player item that carries over into Madden Ultimate Team 16 along with 6 MUT 15 Lombardi Packs. Check out the full ratings:
Are you planning to complete the 4th of July Master set for a small head start in MUT 16?