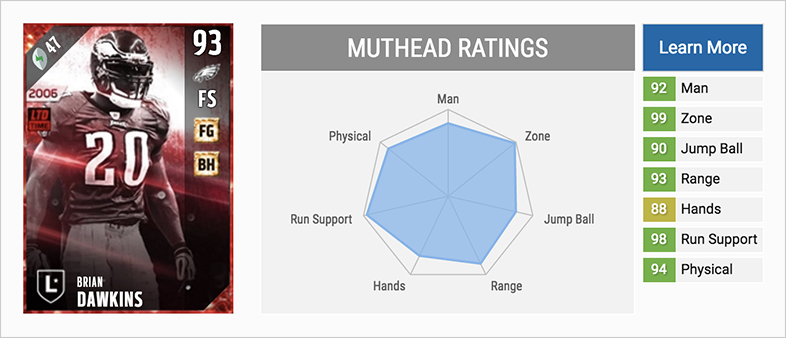 Starting this weekend, EA Sports has made a few tweaks to the Legends program beyond doubling the number of Legends. The most exciting change is that full versions of Legends can now be pulled in packs directly.
Legend sets have also been revamped. Each new Legend now has 5 additional base Legend player items (1 elite, 4 gold) that are each associated with a different game of the highlighted year in that player's career. Instead of 10 collectibles going into the Legends sets, you now only need 5, along with each of the base Legend player items.
Also, EA introduced 4 new legend solo challenges this weekend which can be found in the Limited Time sequence. These solos reward you with coins, contracts and legend item toppers.
One thing to note today is that each Legend will have an item consisting of a dual chemistry and can only be pulled out of packs for a limited time.
Here are today's new player items:
Brian Dawkins
Tony Dorsett
Darnell Dockett
Mack Strong
What do you think of the new changes to the Legend Program? What Legend are you excited to add to your squad?