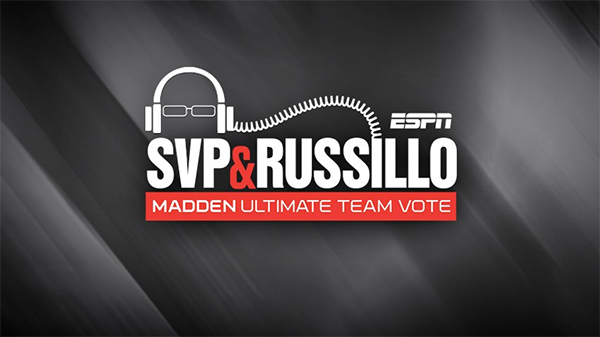 EA Sports announced the ESPN Madden Ultimate Team Vote today with an official blog post.
NFL stars Rob Gronkowski, Demaryius Thomas, and Jeremy Maclin, along with ESPN radio hosts, Scott Van Pelt, and Ryen Russillo, have submitted their ideal MUT lineups. Offensive players, along with kickers and punters were selected individually. Defensive players were chosen by selecting an NFL team's entire defense.
Now it is up to the MUT community to pick its favorite. Here are all five submitted MUT lineups:
Voting is done by completing ESPN Vote sets. Each day you log in this week, you will receive a Vote collectible. Complete the set that corresponds to the team you're voting for. The set that has been completed the most times by the community wins.
Next week, MUT players who log in will receive a free bonus player from the winning team.
Which team are you voting for?