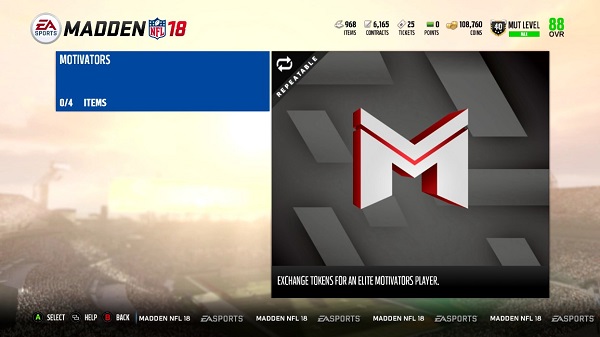 Today, EA made a few changes to MUT that were originally outlined in this forum post by Kraelo. The biggest news is that Silver, Gold, and Elite Tokens are now auctionable. In addition to that change, Motivators have been made Power Up eligible and there is now a Motivators Token Exchange set that requires 4 Elite Tokens to complete.
You can see the Power Up versions of the Motivators below:
Let us know what you think of these changes in the comments below.