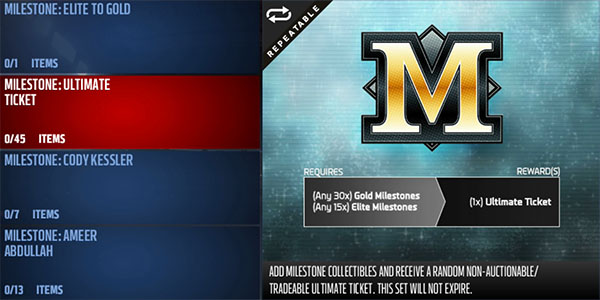 Today represents the final content release of the year for the Milestones program. In addition to 6 new player items, EA Sports released the Milestone: Ultimate Ticket set which requires any 30 gold Milestones collectibles and any 15 elite Milestones collectibles and rewards you with a random NAT Ultimate Ticket.
Here are today's new Milestones player items:
How many Milestones collectibles do you have saved up at this point in the season?