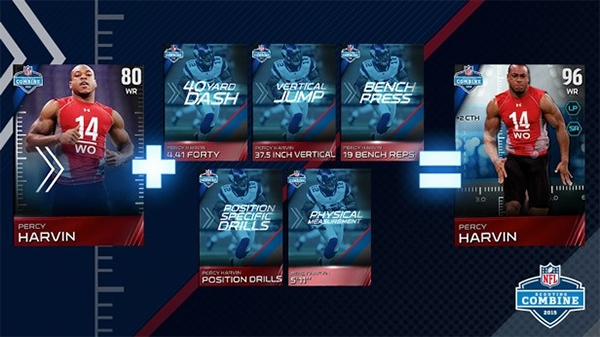 Percy Harvin is the latest Combine Warrior. His speed and agility make him an explosive option at WR and one of the best kick return specialists available in Madden Ultimate Team.
The Combine Warrior Percy Harvin set requires his Combine Invitation item, 5 Combine Warrior collectibles, and 4 gold badges. Here are the full ratings on Harvin's new player items:
How important is having a dedicated return specialist on your Ultimate Team?