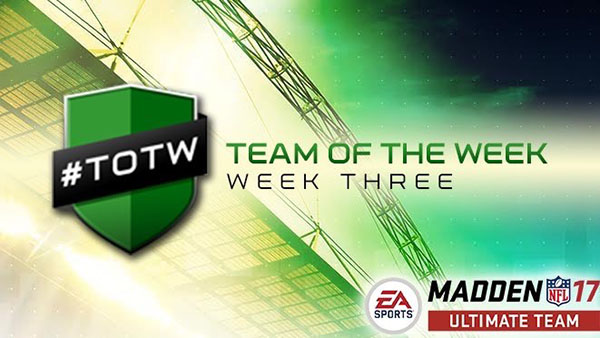 Team of the Week Three players are now live in Madden Ultimate Team! This week's TOTW is headlined by Bills HB, LeSean McCoy who had an amazing game with 110 yards and 2 Touchdowns on 17 carries.
Here's a full list of today's new players:
What do you think of this week's Team of the Week players? Will you be adding any of these players to your lineup?