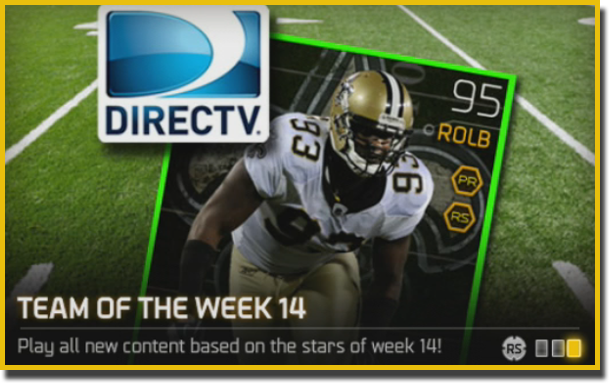 Week 14's group of new Fantasy Football cards is in packs now! Thanks to his three-sack game against the Carolina Panthers, Junior Galette is this week's Team of the Week collection reward. The Minnesota Vikings finally get some love from the MUT developers as Cordarrelle Patterson the this week's offensive Star of the Week.
As always, every fantasy card except Galette can be found in packs all week long. In order to receive Junior Galette's fantasy reward card, you'll need to collect all five Play of the Week collectibles. Here's a list of all of today's new fantasy cards:
Team of the Week
Play of the Week Collectibles
Which of these new cards would you add to your starting lineup? Leave a comment and let us know.