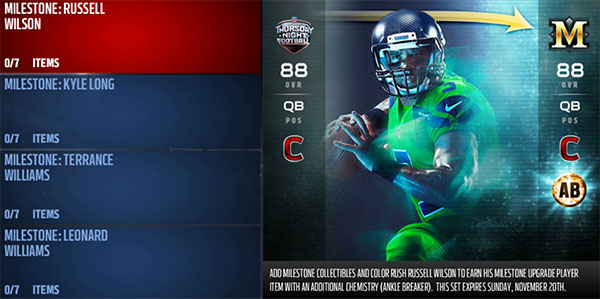 A new round of Milestones sets that focus on the latest Color Rush players is live! Here are the new players:
Some of you might have noticed the new Milestones Terrance Williams can be auctioned and traded. That means you can combine the NAT version of Williams earned from the Color Rush solo challenges and a few Milestones Receiving collectibles to upgrade him and be able to sell or trade the reward.
Do you complete the Milestones solo challenges every day?