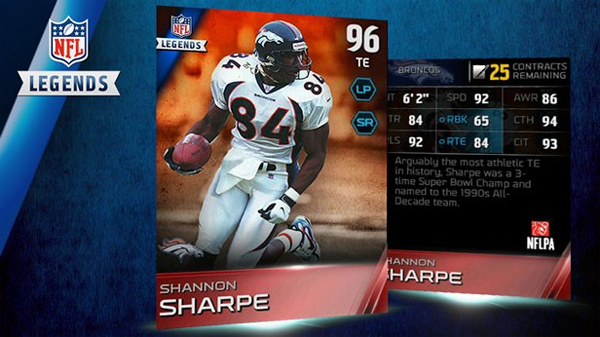 Shannon Sharpe makes his return the Madden Ultimate Team alongside Larry Allen. Sharpe has been a MUT community favorite for years due to his athleticism at the tight end position. Allen looks to be one of the top options for your offensive line currently in the mode.
Sharpe is the reward legend this week, so you can unlock him using the new legend sets. You will need his gold rookie player item, four collectibles from packs, and two elite badges. You can choose between LP/SR and SP/GP versions of elite Sharpe based on which set you complete. You can find Larry Allen in packs directly. Here is the new content:
He may not have 98 speed this year, but what do you think of Sharpe's return to MUT?