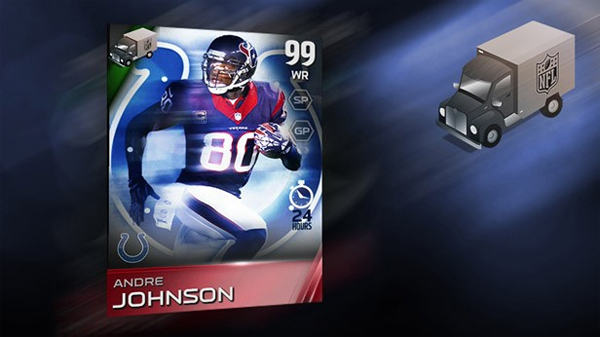 The NFL Movers program has replaced the All-Rookie Team program for Sunday releases. Just as the name suggests, this new program features players who have changed teams this off-season through trades and free agency. Each week will feature one high profile player that will only be available in packs for 24 hours.
This week's 24-hour only NFL Mover is Colts WR Andre Johnson. Here are all of this week's NFL Movers with full ratings:
What do you think of the new NFL Movers program?