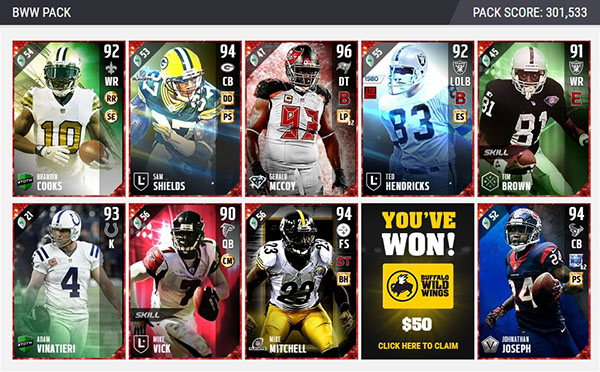 We are excited to announce a brand new type of giveaway using our Pack Simulator! Thanks to the awesome people at Buffalo Wild Wings, we have $2,500+ worth of BWW gift cards to give away.
In order to participate, all you need to do is log into Muthead and open BWW Packs in our Pack Simulator. Each pack you open has a chance to win a $20 or $50 BWW gift card! In total, there are over 100 gift cards available to be found. When they're gone, they're gone. Check it out while supplies last. When the final BWW gift card is found, the BWW Pack will no longer be available in the Pack Simulator.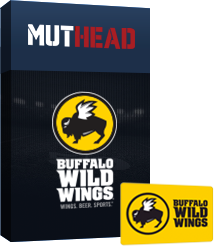 Don't forget to download the B-Dubs app on iOS or Android for the fastest way to place your B-Dubs To Go orders at nearby locations. You can find your local Buffalo Wild Wings in the app or by using the BWW Store Locator online.
Good luck to all of you that participate!